"Today in the town of David, a savior has been born to you. He is Christ the Lord. And here is a sign for you. You will find a babe wrapped in swaddling clothes and lying in a manger."
"STANDING FAST "
RETIRED BUT STILL THE BRAVEST
Welcome to "Standing Fast" The official newsletter of the Gene Okane Division of "FDNY Retired., the first & oldest FDNY retirees organization ever organized. We have been chartered in the state of Florida since 1979.
Email: okanefdny@verizon.net Postal Address: FDNY Retired, Box 76 P.O. Box 76, Port Richey, Fl 34673-0076
Presidents Report October 2022
I hope this letter finds everyone well. We went over a few things at our last meeting. Our first golf tournament was a huge success. A big thank you to Louis and Vickie Kikis. We couldn't have pulled it off without you. Also a good time had by all at our fall picnic. Thanks to Jim Barry for all of his hard work. Next up is the Christmas party on Thursday December 20. Party starts at 5,dinner at 630. Menu is sausage and peppers, eggplant parmigiana, baked ziti and baked ham. Also I spoke to retired Chief John LaBarbera. He is helping to run the Ribbon cutting celebration for the Do Good Village being built by the Tunnel to towers foundation. Chief LaBarbera asked me to RSVP for how many of our members are attending. If anyone wants to go please call or text me at +1 (727) 744-5748. They are having a catered affair after the ceremony and they need a head count. It is December 17 at 9:30 am. 6180 Do Good Way, Land o lakes. Thank you and God bless. Fraternally, Kevin Doherty
Upcoming Events:
12-20 Christmas Dinner Party
12-25 Christmas Day
12-31 New Years Eve
1-17 Okane Monthly Meeting
2-13 Lincoln's Birthday
2-20 Presidents Day
2-21 Monthly Meeting
2-22 Ash Wednesday
2-25 Installation Dinner Dance
NYC Retirees Sue Adams Administration for $55M… over $15 Health-Care Copays
by Carl Campanile and Priscilla DeGregory NY Post – 11.29.22
Retired city workers are suing Mayor Eric Adams' adminstration over $15 medical co-pays.
Retired New York City government workers — who enjoy among the most generous taxpayer-provided health benefits in the U.S. — are suing Mayor Eric Adams and the city for $55 million over $15 copays for doctors' visits.
The Manhattan Supreme Court class-action suit was filed on behalf of 183,0000 retirees.
It claims the city and Emblem Health/GHI are violating a court order to not impose additional costs on retirees for the 20 percent supplemental coverage not covered by Medicare, the federal health program for senior citizens 65 and over.
The copays — which are far less than the standard $40-$50 fee required by private insurance — were imposed in January. Retirees previously were not charged a copay.
Separately, Adams has thrown down the gauntlet. He said the City Council must agree to allow his administration to switch retired city workers to a private Medicare Advantage plan — with an option to opt out in exchange for a high out of pocket price — or he will unilaterally move all retirees into a Medicare Advantage plan.
Retirees have argued that Medicare Advantage denies or provides less medical care than their current supplemental "Senior Care" plan.
"Copays are simply the city and Emblem's poorly disguised way to pass along their costs," charged Marianne Pizzitola, president of the NYC Organization of Public Service Retirees, one of the plaintiffs.
"It violates the contract, the law, and the judge's order and is outrageous. These co- pays are having a horrible impact on seniors who typically have to see several doctors every month."
The plaintiffs are seeking $55 million in damages in the lawsuit, filed by Steve Cohen of Pollock Cohen.
But one health care expert said it's time for NYC retirees to help the city rein in medical costs.
"New York City taxpayers are paying for the most expensive version of retiree health care to its city public employees of anywhere in the country — in the public sector, let alone the private sector," said Peter Warren, research director for Empire Center for Public Policy.
"New York City taxpayers are paying for a level of health care for government retirees they don't get."
In the private sector, most employers do not offer retired workers health care. Private sector retirees have to rely on Medicare and personally cover additional benefits, Warren noted.
He said the city has a staggering $126 billion in retiree health care liability.
The lawsuit claims the $15 copays cause "irreparable harm" to retirees.
Medicare picks up 80 percent of the costs for hospital and doctor visits. Under an agreement with the unions, the city picks up the remaining 20 percent under the supplemental "Senior Care" supplemental plan.
"Imposing a $15 copay illegally transfers a portion of the 20% provider cost from the
Defendants to Retirees. This seemingly minor fee is extremely onerous for elderly
individuals living on small, fixed pensions who require frequent medical attention – and it is not permitted under the Contract," Cohen said.
The suit acknowledges the city spends "a great deal of money" — $9.5 billion on health insurance for active employees, retirees and dependents in Fiscal Year 2021. About one-third of the cost — $3.2 billion — covered retirees.
Adams wants to move retirees to a Medicare Advantage plan.
"Not surprisingly, the City has been looking for ways to save money on health
insurance for many years," the suit says.
The suit accuses the city of breach of contract, unjust enrichment, fraudulent inducement and false advertising.
City Law Department spokesman Nick Paolucci said of the co-pay lawsuit, "We'll review the case. We have no other comment at this time."
Emblem Health had no immediate comment.
The prior administration under Mayor Bill de Blasio reached a deal with the unions that required retired firefighters, police officers, teachers and other civil servants to enroll in the privately-run Medicare Advantage Plus plan to save the city $600 million a year.
Retirees would have to contribute $191 a month if they'd rather keep their current city-funded SeniorCare Plus Plan instead of enrolling in Medicare Advantage, but the courts have thus far blocked the change based on a prior lawsuit filed by retirees to prevent the switchover.
The city is still appealing that ruling.
Court Orders NYC to Fund Retired Municipal Workers' Supplemental Health Plans
By Aidan Graham – AM-NY – 11.22.22 – UPDATED
Retired New York City employees scored a major victory on Tuesday, after a judge sided with advocates in a major decision affecting the health care of thousands of city dwellers.
The NYC Organization of Public Service Retirees got the ruling in the state's Appellate Court, which dealt a blow to a proposal that would transition city retirees onto a private Medicare Advantage Plan, rather than keep them on their current government-funded plans.
Advocates contend that the change would result in more expensive bills, with fewer in-network options for health coverage.
Tuesday's decision upheld a lower court ruling from March.
The Adams administration had been pushing to transition the nearly 250,000 retired workers to a private Medicare Advantage plan, while allowing them to opt out for a fee.
A key part of that plan broke the law, the ruling said.
"The city will pay the entire cost of health insurance coverage for city employees, city retirees, and their dependents, not to exceed one hundred percent of the full cost of H.I.P.-H.M.O. on a category basis," the judge ruled.
Advocates with the Organization of Public Service Retirees contend that the switch would not provide the same health care benefits, while offering lesser choices for health care providers.
The city contended that allowing the change would save around $600 million per year.
Those savings would come in part by levying a $192 monthly fee in order for retirees to stick with their normal Medicare coverage, rather than taking the Advantage plan.
The initial ruling from March, which was upheld on Tuesday, found that plan to be unlawful, as the city guarantees premium-free health coverage for the entirety of a retired city worker's life.
"The appellate Court ruled unanimously in favor of the retirees, and we are very grateful for that ruling. We need the City Council to not introduce any legislation or amend the existing Administrative Code as it relates to this, until a meeting with the retirees is conducted," said the Organization of Public Service Retirees. "Now, it's time for Mayor Adams and the unions to sit with the retirees to discuss healthcare savings. We have already identified at least $325 Million in savings, and we just got started."
"Retirees have been heard by the courts and it is time for City Hall to hear and see us. Our time of service to this great City should not be ignored and our healthcare should not be scrutinized or watered down for someone else's gain," the organization added.
—————————————————————————————-
—— Original Message ——
From: district35@council.nyc.gov
To: Undisclosed recipients:;
Sent: Wednesday, November 23, 2022 7:06 PM
Subject: Admin Code 12-126
Good evening,
Thank you for writing to our office regarding NYC Administrative Code Section 12-126. Right now, the Council is not considering any legislation to amend this portion of the administrative code. As you likely know, the Mayor has been urging the Council to take up legislation to amend 12-126, but no Councilmember has introduced legislation that would remove the City's responsibility to provide premium-free healthcare to retirees. Only a member of the City Council or the Public Advocate can introduce legislation. Additionally, yesterday, an appellate court ruled again in favor of the retirees and reiterated the City's responsibility to provide premium free healthcare to its employees for life. Should any legislation be introduced, we will of course take your concerns and comments into consideration. But the Council has no plans to take up any legislation to amend Administrative Code 12-126. Thank you for your advocacy, and have a great week.
Best,
Andrew Wright (he/him)
Director of Policy & Budget Initiatives
Office of Council Member Crystal Hudson
Mayor Adams Signs Bills to Improve Diversity within FDNY
by Paul Liotta – silive – 11.28.22

Mayor Eric Adams and a host of city officials celebrated a bill package signing Monday that marked the latest local initiative to improve diversity at the FDNY.
The five-bill package will require the department to create a plan to recruit and retain diverse candidates, retrofit firehouses to serve a mixed gender workforce, implement diversity trainings, report on firehouse demographics, and submit a public report on complaints filed with the Department's Equal Employment Opportunities Office."Our FDNY frontline heroes keep our city safe day in and day out, and today we take another step to strengthen and support New York City's Bravest," Adams said. "New York City's diversity is our strength, and these five bills will help build a more inclusive FDNY that is reflective of the millions of New Yorkers we serve." Adams' signature came Monday after the City Council passed the package in early November with no member of that body voting against any of the bills. City Council Speaker Adrienne Adams (D-Queens) sponsored the bill requiring the FDNY diversity plan, and applauded her colleagues for making the package a reality. "New York City's firefighters protect our city and save lives every single day, yet it remains clear that FDNY is not representative of our city's diversity," Speaker Adams said. "I'm proud these new laws passed by the council and signed today help advance the department's recruitment and retention of women and people of color from all communities as firefighters. This package of bills becoming law marks a significant step forward to ensure that New York's Bravest are more equitably composed of people from New York City's entire gorgeous mosaic."The bills followed a hearing the City Council had in September looking at FDNY diversity. Overall, city officials have the goal of making the FDNY's membership more reflective of the population in the five boroughs. According to the Council, only about 2% of firefighters are women. In terms of racial breakdowns, about 54% are white, about 23% are other/unknown, 13% are Hispanic, 7% are Black, and less than 2% are Asian. A review of recent budget data conducted by the Council's Black, Latino, and Asian Caucus reviewed current FDNY demographics finding that 76% of uniformed firefighters are white, followed by 13% Hispanic, 8% Black, 2% Asian, and 0.8% of another race or ethnicity.To reach its goals in about 15 years, FDNY candidates would need to be about 34% Hispanic, 25% Black, 23% White, 18% Asian, and 13% female, according to the Council. FDNY Commissioner Laura Kavanagh, the department's first female commissioner, said they look forward to working with the Council to improve the fire department's diversity. "Diversity is at the heart of our city's strength, and our commitment as an agency is first and foremost to the people we serve," she said. "The FDNY will set the bar for the fire service by attracting the best talent this city has to offer, serving each neighborhood as though it was our own, and ensuring each member of our FDNY family can thrive, grow as leaders, and inspire future generations."
HERO FIREFIGHTERS RECOGNIZED
https://youtu.be/iNFt__mpRkA
[Click Here]

Earlier today, Firefighters responded to 3 alarm blaze caused by the continuous scourge of LITHION ION BATTERIES that began on the 20th floor of a Manhattan high rise, located at 429 E 52nd Street that left 38 people injured. Due to the severe conditions,

FDNY UFA
@UFANYC
·
7h
Replying to @UFANYC
Firefighters from L16, L2, R1, and L35 had to conduct a rope rescue to rescue trapped residents. A miraculous rescue was performed saving two lives who were hanging out of the fire apartment window. Due to the incredible and courageous work of responding
firefighters from E8 E21 and E65 the fire was extinguished and no lives were lost . Currently, 2 victims are in critical condition. The lithium ion batteries have become an epidemic endangering the lives of New Yorkers and the Firefighters who respond to these fires. We are praying for a full recovery. Truly a valiant effort by these heroic Firefighters!
(20) FDNY UFA on Twitter: "Earlier today, Firefighters responded to 3 alarm blaze caused by the continuous scourge of LITHION ION BATTERIES that began on the 20th floor of a Manhattan high rise, located at 429 E 52nd Street that left 38 people injured. Due to the severe conditions, https://t.co/NJKgGuHLLH" / Twitter
Okane Christmas Party And You're Invited
The Okane Christmas Dinner Party will take place on Tuesday, December 20, 2022 & you're invited. There will be lots of great food, singing of Christmas songs, games & door prizes, and Santa Claus will make an appearance. All you have to do to reserve your seat is to mail a check payable to FDNY Retired – $5 per person to Jim Barry, 8209 Cavalry Drive, Bayonet Point, Fl 34667 by the cut off date of 12-16-22. Don't miss out-cut off date for reservations is 12-16-22 or you can see the coupon on the coupons page
STEVE COHEN, ESQUIRE
Save Money on Health Care — but Do It Fairly
by Steve Cohen, Attorney – Op-Ed – NY Daily News 11.7.22
Steve Cohen, Attorney
Top poker players look for "tells" — cues that unintentionally signal bluffing. But sometimes the tell itself is a fake, designed to lure an opponent into a trap. That's what some suspect about labor leader Harry Nespoli's recent remark that the municipal unions have been "trying to negotiate to lower costs with the city's hospitals but we're going nowhere."
Nespoli is president of the Uniformed Sanitationmen's Association and chairman of the Municipal Labor Committee (MLC), the formidable labor advisory group that has the power to negotiate health insurance contracts on behalf of city employees.
One year ago, the city and MLC tried to force 250,000 retirees onto a Medicare Advantage plan. That would have shifted $600 million in annual insurance costs from the city to the federal budget, but at a significant price. Health-care coverage for the retirees would be much worse, at least according to a recent investigation by the federal Department of Health and Human Services inspector general. The conclusion? Some Medicare Advantage programs imposed prior authorization hurdles that denied and delayed needed care.
An ad hoc group I represent — whom Nespoli dismissed as "rump retirees" — challenged the city and MLC, won in court, and stopped the scheme. Last month, a five-judge panel heard the city's appeal, and appeared skeptical of its arguments.
In response to the anticipated legal outcome, the city and the MLC are now threatening both retirees' and active employees' health-care coverage — unless the City Council changes the statute under which health-care benefits are protected (a law known as Administrative Code 12-126).
This is a high-stakes battle with three competing objectives: How can the city best provide appropriate health insurance for its workforce and retirees? What were workers and retirees promised? And how can the city meet those promises without going broke?
The city spends an estimated $9 billion annually on health insurance for its employees, retirees and their dependents. But that estimate is a bit dodgy, as the city is stingy with facts. Moreover, the MLC and some of the individual unions have been remarkably irresponsible in peddling false information.
The MLC's desperation is understandable. In 2014, the de Blasio administration and the MLC agreed to pay for $1 billion in teacher raises by raiding the Health Stabilization Fund. It wasn't illegal but it was unseemly.
In return for those raises, the MLC agreed to find recurring health-care savings to replenish the fund. But they didn't, as doing so would have meant making hard choices that would have affected current union members — all of whom vote in union elections.
Instead, the MLC came up with the scheme to impose the Medicare Advantage plan on those 250,000 "rump" retirees — whom they no longer represented and who no longer voted in union elections. Apparently, the MLC never expected these seniors and disabled first responders to challenge them in court and win. So, now the city has said to the MLC: Change the law or else.
Unfortunately, the Council is being asked to operate in the dark. They are not getting accurate information from the city or the MLC. For example, Nespoli claims the "money that pays for…health care has run out." It has not. The city's budget for FY 2022 is the largest ever at $101.7 billion. And the comptroller's report for FY 2021 shows the Health Stabilization Fund to have more than $900 million in it. Meanwhile, the Council is being pressured to not even meet with the "rump" retirees who have identified more than $500 million in potential health-care savings.
No one wants to see the city go broke. And no one denies the need to find savings. But it shouldn't be done on the backs of retirees or based on phony facts.
Fortunately, there is a proven model that can help us chart a better course: a blue-ribbon commission. The Knapp Commission that rooted out police corruption is one example; the Municipal Assistance Corp. that saved the city from bankruptcy, another. Today, the mayor and Council should immediately appoint such a commission to get the real facts and propose solutions. Plus, in acknowledgment of Nespoli's tell, they should insist that all stakeholders be at the table.
The hospitals have to be there, as do the doctors, the large pharmaceutical companies, the unions, and yes, the "rump" retirees. And it should be chaired by someone who is knowledgeable and respected such as Lilliam Barrios-Paoli, who has served the city and mayors on both sides of the aisle.
There is an old expression: You can have it fast, you can have it great or you can have it cheap; choose two. That is not going to work here. We can't serve our most vulnerable people well and fairly — and not go broke — unless we move this out of the backroom and into the sunlight.
Cohen is an attorney at Pollock Cohen and represents the NYC Organization of Public Service Retirees.
The point of using dummy text for your paragraph is that it has a more-or-less normal distribution of letters. making it look like readable English.
Sotomayor Rejects Plea from NYC Workers Who Lost Their Jobs Due to COVID Vaccine Mandate
By Brianna Herlihy – FOX News – 11.10.22 – UPDATED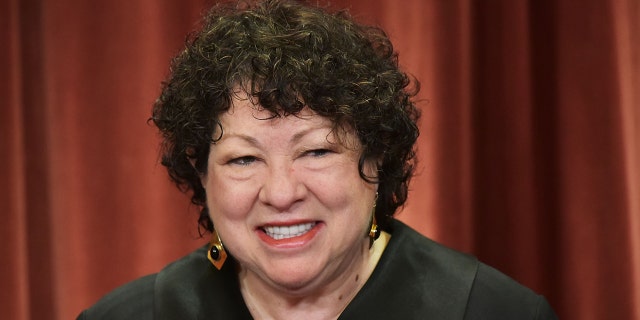 Associate Justice Sonia Sotomayor. Nominated by President Barry Soetoro aka Barack Obama – 5.26.09
Supreme Court Justice Sonia Sotomayor on Thursday rejected an appeal from New York City workers who are challenging the city's COVID-19 vaccine mandate.
The workers include firefighters, teachers, police officers, sanitation workers and others who lost their jobs after the city rejected their request for a religious exemption to the COVID vaccine mandate. They filed an emergency application to Sotomayor requesting that the court temporarily stop the city from enforcing the vaccine mandate while the group challenges the city in a lower court.
Sotomayor denied their request without comment and did not consult her colleagues in her decision; she is not required to.
"We're disappointed that Justice Sotomayor is willing to allow NYC's rampant religious discrimination to continue," John Busch, attorney for the workers, told Fox News Digital.
In a legal filing to the Supreme Court last week, the workers argued that New York City violated their right to "freely exercise their faith by forcing them to choose" between keeping their jobs or taking the vaccine against their "sincere religious beliefs."
Lawyers from the Alliance Defending Freedom, a civil rights law firm representing the workers, said in their filing that while they await a decision from the Second Circuit, their clients "are suffering the loss of First Amendment rights, are facing deadlines to move out of homes in foreclosure or with past-due rents, are suffering health problems due to loss of their city health insurance and the stress of having no regular income, and resorting to food stamps and Medicaid just to keep their families afloat."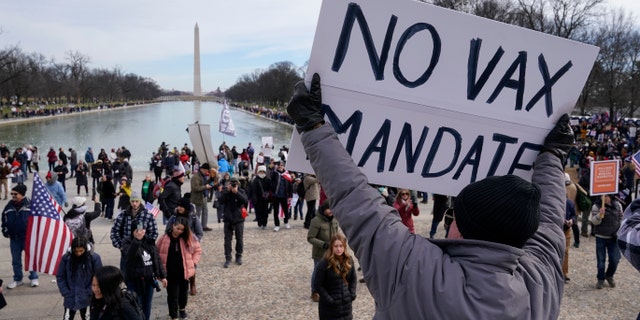 Protesters gather for a rally against COVID-19 vaccine mandates in front of the Lincoln Memorial in Washington, on Jan. 23, 2022.
"As we write in our emergency application for stay, these city heroes have dedicated their lives to serving their neighbors and keeping their city running safely and efficiently, yet New York City officials suspended and fired them because they cannot take the COVID-19 vaccine without violating their sincere religious beliefs," Bursch told Fox News Digital at the time of the filing. "But for athletes, entertainers and strippers, the city found a way to loosen its mandate."
Jewish, Christian, Muslim and Buddhist workers argued in the lawsuit that the city's "entirely discretionary" criteria, through which it decides approval for vaccine mandate exemptions, violates their religious beliefs.
"The city never justified why an unvaccinated stripper can spend hours in close proximity to customers in an indoor venue, while a city sanitation worker cannot pick up refuse, outside, with virtually no person-to-person contact absent a vaccination that violates his religious convictions," the brief said.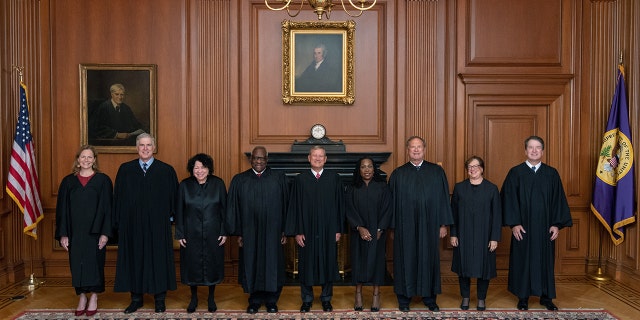 U.S. Supreme Court Justices
The case is currently making its way through the U.S. Court of Appeals for the Second Circuit, meaning the workers could be waiting months for the court to decide their fate.
An Unbelievable ending to a great cruise
So we're on this 10 day Caribbean cruise set to dock at Ft Lauderdale on Wednesday, November 9th at 7 am. Ft Lauderdale closed their port to all ship traffic on November 8th due to a category 1 hurricane. This meant that our ship could not dock on Wednesday morning as scheduled. we would be out in the ocean another day, for free. whooopeee, our captain decided to head towards the coast of Cuba, out of the storm's high winds & waves.


As we were having dinner around 5pm on Wednesday night, The captain made an announcement that off the coast of Cuba, our ship had rescued 13 male & 1 female Cuban refugees from a boat which was taking on water & sinking. A plane was circling overhead & the US Coast Guard was on it's way. Actually one of our ship's passengers spotted the floundering boat & alerted a member of our crew, who alerted the captain.


Long story short, we were in a part of the ocean where we were not supposed to be due to the hurricane. one of our passengers strolling on the upper decks spotted this small boat which he believed was floundering & possibly sinking. It was made of plywood & styrofoam!!! He notified the ships crew, who notified our captain, who immediately put lifeboats overboard to make the rescue. They were taken immediately to our medical quarters to be checked out. They were fed & given dry clothes by the ship's hotel staff. After nwe docked in Ft. Lauderdale, they were handed over to the Coast Guard . I believe that they will be able to stay in the US since any Cuban refugees who make it to US shores are allowed to stay in the US.


What an ending to a great cruise. We dock in Ft Lauderdale Thursday around noontime.
Two guys grow up together, but after college one moves to Maryland and the other to Texas. They agree to meet every ten years in Vero Beach, Florida to play golf and catch up with each other.
At age 32 they meet, finish their round of golf and head for lunch.
"Where you wanna go?"
"Hooters."
"Why Hooters?"
"They have those broads with the big racks, the tight shorts and the gorgeous legs."
"You're on."


At age 42, they meet and play golf again.
"Where do you wanna go for lunch?"
"Hooters."
"Again? Why?"
"They have cold beer, big screen TVs, and side action on the games."
"OK."


At age 52 they meet and play again. "So where do you wanna go for lunch?"
"Hooters.
"Why?"
"The food is pretty good and there's plenty of parking."
"OK."


At age 62 they meet again.
After a round of golf, one says, "Where do you wanna go?"
"Hooters."
"Why?"
"Wings are half price and the food isn't too spicy."
"Good choice"


At age 72 they meet again.
Once again, after a round of golf, one says, "Where shall we go for lunch?"
"Hooters."
"Why?"
"They have six handicapped parking spaces right by the door and they have senior discounts."
"Great choice."


At age 82 they meet and play again. "Where should we go for lunch?"
"Hooters."
"Why?"
"Because we've never been there before."
"Okay.
NYC EMT allegedly swiped patient's debit card for champagne, Buffalo Wild Wings
By Jorge Fitz-Gibbon – NY Post – 11.08.22

A New York City fire department EMT has been indicted for allegedly stealing a debit card from a 79-year-old patient and using it to splurge on champagne, pizza and munchies at Buffalo Wild Wings, prosecutors said Tuesday.
Robert Marshall, 29, who was arrested over the summer, has now been indicted on grand larceny and other charges for allegedly swiping the elderly woman's card while responding to an emergency call at her Queens home on Aug. 8, according to court records.
The victim was taken to Long Island Jewish Hospital and released on Aug. 14. At some point before returning to her home in Springfield Garden, she realized that her red debit card was missing from her purse, according to the indictment.
Surveillance footage from Hamill's Wines and Liquor allegedly shows Marshall using the card to buy two bottles of Moet et Chandon champagne for $174.18 on the same day that he responded to the victim's home, the indictment said.
The card was also used to buy food at a brick-oven pizzeria and at Buffalo Wild Wings, as well as to buy groceries at a Key Food market, and at 4 Suds Laundry, the indictment said.
The victim's daughter identified Marshall as one of the emergency responders at her mom's home.
An FDNY EMT has been indicted for allegedly stealing a 79-year-old patient's debit card
In a statement, Queens District Attorney Melinda Katz said Marshall used the stolen card "to indulge himself.
"When those tasked with helping New Yorkers abuse their positions of trust and hurt New Yorkers, they will be held accountable," the statement said.
Marshall's lawyer, Oliver Storch, urged the public not to judge his client prematurely."Mr. Marshall is in the business of saving lives, and he was terribly shocked by these allegations," Storch told The Post Tuesday. "Everyone should withhold judgment until this case is complete."Marshall was arraigned Monday on charges of fourth-degree grand larceny and petty larceny and released without bail pending a return court appearance on Dec. 16.
Rising NYC Fire Deaths, Response Times Blamed on Traffic Measures
By Matthew Sedacca and Rich Calder – NY Post – 11.06.22 – UPDATED

From January to mid-September, it took fire trucks an average of 5 minutes and 3 seconds to reach a fire.More New Yorkers are dying in fires as FDNY response times continue to surge — and some critics blame progressive policies against cars.
There have been 76 fire-related deaths this year — five more than in all of 2021 — as the FDNY's average response time to structural fires rose by 2.3%.
From January to mid-September, it took fire trucks an average of 5 minutes and 3 seconds to reach a fire — seven seconds longer than during the same period last year, according to FDNY data.
During the same period in 2019, the FDNY was arriving at structural fires nine seconds faster, in an average of 4 minutes and 54 seconds, even though its fire-call volume was usually higher daily, records show.
Critics point to the Big Apple's controversial street-closure and outdoor-dining programs aimed at boosting economic recovery during the pandemic. They also blame new bike lines, road barriers and other anti-car policies made under former Mayor de Blasio's "Vision Zero" initiative aimed at reducing traffic deaths.
"When you see the amount of construction with the bike lanes and those issues in certain areas, you have instances where these long [fire] trucks can no longer make the turn onto or off of a block," said Andrew Ansbro, president of the Uniform Firefighters Association.
"It definitely causes delays, and delays cost lives."
Firefighters on the scene of a blaze in the Bronx.
He also said the non-car lanes effectively force fire trucks to set up further away from the curb, reducing how high their ladders can reach.
"If you go 10 feet further away from the building, that's one less floor," he said. "You've basically put an entire floor of civilians out of reach."
In September, The Post reported cops and city medics were also taking longer to respond to crimes in progress and medical emergencies.
Oren Barzilay, president of Local 2507, the union representing more than 4,100 rank-and-file city emergency medical technicians and paramedics, said "delusional" de Blasio-era traffic-calming policies are another big reason why FDNY ambulances and fire companies responded to "life-threatening medical emergencies" 46 seconds slower on average during the fiscal year ending June 30, compared to the previous 12 months.
The scene of a fire in NYC earlier this year.
"In a congested city as ours, we need more lanes, more room to move around," he said. "De Blasio] did the exact opposite. He cut lanes throughout the city, hence causing a backlog on everything."
Residents in Jackson Heights, Queens told The Post they witnessed a fire truck barreling down 34th Avenue responding to a medical emergency in September come to a screeching halt after it nearly collided with planters poorly placed within a new tree-lined, 26-block stretch with limited traffic, known as the "Paseo Park" corridor. The near disaster was caught in a 2 1/2-minute video posted on social media.
"How they redesigned 34th Avenue — it's a safety [hazard]," said resident Mary McGuckin, 64. "I've seen fire trucks, emergency vehicles, have to stop. You can't tell me that's not reducing time."
However, Councilmember Shekar Krishnan (D-Queens), whose district includes Jackson Heights, insisted the new linear park was constructed with input from the Department of Transportation, and the Fire and Police Departments "to improve safety and accessibility for our community."
"We are already seeing incredible results," he said.
The Department of Transportation said all of its street-safety projects include designated emergency-access routes to ensure the operations of FDNY and other emergency services vehicles run smooth at all times. The agency also said it monitors these sites regularly to ensure there's no problems.
Some are blaming street closures and other traffic measures for the delays in response time.
Citing the Fiscal 2022 Mayor's Management Report released in September, FDNY officials attributed the increase in response times to higher traffic volume citywide "due to the easing of restrictions related to the coronavirus pandemic."
They also insisted street closures and other traffic calming measures have not led to the surge.
The FDNY also pointed out that of 76 fire-related deaths this year, 17 occurred in January during a single horrific blaze at a Bronx high-rise apartment complex in which there were no known response delays related to traffic.
However, Councilwoman Joann Ariola (R-Queens), who chairs the fire and emergency management committee, said she believes "open street programs, bike lanes and traffic islands can be a hindrance for emergency vehicles to travel quickly when responding to emergencies — especially when private and commercial vehicles are, often times, illegally parked in those areas."
There already have been more fire-related deaths in 2022 than all of 2021.
"Better enforcement where those conditions exist would help alleviate the log jam," she said.Despite Vision Zero's efforts, an analysis by the advocacy groups Transportation Alternatives and Families for Safe Streets released in April showed 59 people were killed on city streets in traffic-related incidents during the first three months of 2022 — a whopping 44% increase from the same period the previous year.It was also the highest number of first-quarter fatalities on city streets since at least 2014, when Blasio rolled out Vision Zero.
Two Female parrots in a cage
A lady goes to her priest one day and tells him, 'Father, I have a problem. I have two female parrots, But they only know to say one thing.'
'What do they say?' the priest asked.. They say, 'Hi, we're hookers! Do you want to have some fun?'
'That's obscene!' the priest exclaimed, Then he thought for a moment…… 'You know,' he said, 'I may have a solution to your problem.
I have two male talking parrots, which I have taught to pray and read the Bible… Bring your two parrots over to my house, and we'll put them in the cage with Francis and Peter. My parrots can teach your parrots to pray and worship, And your parrots are sure to stop saying… That phrase… In no time.'
'Thank you,' the woman responded, 'this may very well be the solution.' The next day, She brought her female parrots to the priest's house….
As he ushered her in, She saw that his two male parrots were inside their cage holding rosary beads and praying… Impressed, She walked over and placed her parrots in with them… After a few minutes, The female parrots cried out in unison: Hi, we're hookers! Do you want to have some fun?'
There was stunned silence… Shocked, One male parrot looked over at the other male parrot and says,
'Put the beads away, Frank, Our prayers have been answered!
I'm on a cruise & I met two very retired Philadelphia fireman – 40 years retired. One guy was a Deputy Asst. Chief. Get This – they told me that when they retired, they received NO health insurance, dental or eyeglass coverage. That's NO as in NUN, NADDA, ZILCH ! They told me that today, the retirees receive only 3 years coverage, then they are on their own.
God bless the FDNY
Jim Barry
Installation Dinner Dance
Date: Saturday, February 25, 2023
Place: Seven Springs Golf and Country Club
3535 Trophy Blvd.
Trinity, FL 34655
(727) 376-0039
 Note: use entrance on Little Road.
Time: 4pm
Cost:  $35.00 per person
Make Checks payable to Event Chair: Louis Kikis.
Mail to 4973 West Breeze Circle, Palm Harbor, FL 34683
All payments must be received by 2/16/23. 
Gather in the beautiful SUNSET DINING ROOM for Cocktails (cash bar) and light appetizers starting at 4pm. Buffet Dinner will be served at 5pm. Include any special dietary needs with your payment. Music and dancing throughout the evening with music provided by Cat Valentine.
Please contact Louis Kikis with any questions: 727 946-2933. We look forward to a great turnout.
NYPD Workers Among 17 NYC Employees Busted in $1.5M COVID Relief Scam
By Ben Feuerherd and Mark Lungariello -NY Post – 11.30.22


Seventeen New York City municipal workers – including seven from the NYPD and one MTA staffer – were busted in separate COVID-19 relief schemes that netted them over $1.5 million in federal funds, prosecutors said Wednesday.
Some of the conspirators allegedly spent the fraudulently obtained cash to gamble or on stocks, furniture and electronics, according to criminal complaints unsealed in Manhattan federal court.
The scams centered on the oft-abused US Small Business Administration's Economic Injury Disaster Loan program meant to help those struggling during the pandemic.
In the main alleged scheme, ringleader Rodney Smith, 54, is accused of conspiring to file fraudulent applications — many claiming to be on behalf of hair and nail salons — through the SBA program in 2020. The different applications claimed similar numbers of employees and revenues, prosecutors said.
The eight applicants now charged include five employees of the NYPD, an MTA worker, a staffer with the city's Human Resources Administration and one person who worked for a Big Apple-based nonprofit.
They netted between $52,000 and $60,000 a pop — and then paid Smith and others thousands in kickbacks, a complaint alleges. In total, Smith is suspected of being involved in 95 fraudulent applications, which investigators linked to him through one IP address tied to his Brooklyn home.
Retired New York City Department of Corrections worker Trevor Gordon leaves the federal courthouse in Manhattan on Nov. 30, 2022.
He now faces charges of conspiracy to commit wire fraud, wire fraud and aggravated identity theft.
In separate complaints, 10 others were charged — including three Department of Education workers, two NYPD employees, a city Department of Transportation worker, an employee of the Administration of Children's Services and one current and former Department of Corrections employee.
The alleged fraudsters applied to the EIDL and the federal Payment Protection Program, inflating revenues for existing businesses or declaring businesses that didn't exist, court documents claimed.
Some applicants falsely claimed to have employees, then used the revenues for stock investments and "luxury clothing items," prosecutors alleged.
Rodney Smith hides his face as he leaves court. Smith is accused of conspiring with NYPD employees and others for fraudulent pandemic-relief loans.
IRS Criminal Investigations Special Agent in Charge Thomas Fattorusso said in a statement the arrests should send "a clear message."
"Nobody is above the law and while the pandemic has receded from the headlines, IRS-CI's commitment to bringing those who defrauded these programs to justice remains unwavering," Fattorusso said.
Damian Williams, US Attorney for the Southern District of New York, called the alleged schemes "offensive."
"Scheming to seal Government funds intended to help small businesses weather a national emergency is offensive," he said in a statement.
"And, as public employees, these folks should have known better. This Office will continue to prosecute those who use fraud to line their pockets with taxpayer money."
NYPD employee Zhane Ratcliff is one of 17 workers charged, according to complaints unsealed on Nov. 30, 2022.
NYPD employee Zhane Ratcliff is one of 17 workers charged, according to complaints unsealed on Nov. 30, 2022.
The following were charged with conspiracy to commit wire fraud and wire fraud alongside Smith, with each charge carrying a maximum sentence of up to 20 years in prison:
Sheron Charles, 56, Queens, worked for a nonprofit

Denise Gant, 52, Brooklyn, NYPD

Priscilla Jackson, 41, Brooklyn, MTA

Yolanda Lawrence, 48, Brooklyn, NYC Human Resources Administration

Yolanda Ratcliff, 48, Inwood, NYPD

Zhane Ratcliff, 27, Brooklyn, NYPD